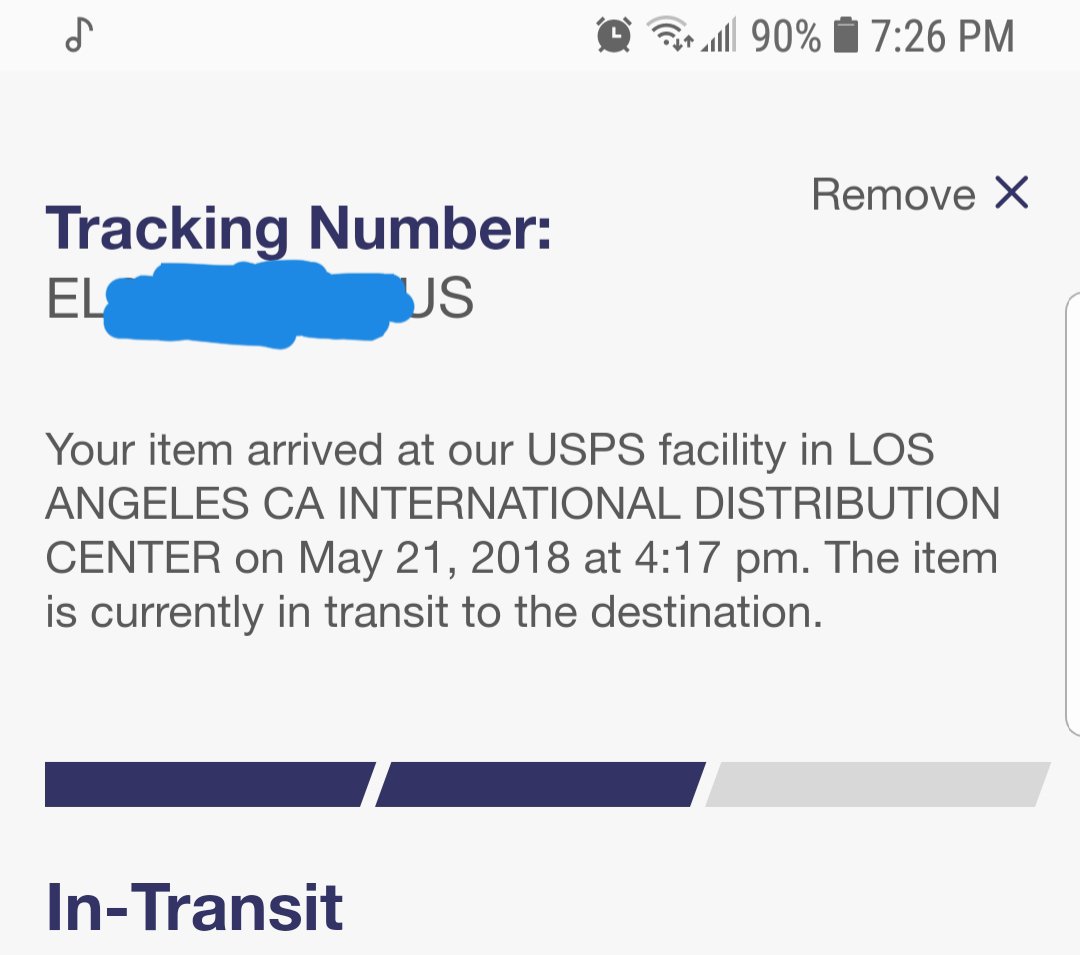 As usual, I kept checking on the tracking number for my return envelope as well as my bank account. I checked the tracking number because I wanted to know when I could expect to receive my passport and hopefully the visa. At this point I was still open to the possibility that they would not grant me a visa considering what happened in the embassy. And I checked my bank account because, well, I was still worried that somehow I would be charged for cancelling the hotel reservations. Good news on this, at least at this moment, it was still free; i.e. I wasn't charged for anything. But I guess I'd still be worried until I actually travel there and get back to the states. Jeez. Why can't I relax a bit? Sigh.
Then, about the tracking number? Well, of course initially it was "label has been created but not yet in the system". I don't know; I mean, I knew that somehow it wouldn't be there until this week but somehow checking on it repeatedly gave some kind of ease, albeit ending up with the same disappointment when it wasn't there, something I had expected. You think I was depressed about this? I might. But maybe I was worried also because I need my passport to travel to Philippines at the end of this May, so I kinda wanted to be safe, i.e. getting my passport back asap regardless of whether or not I get the Schengen visa.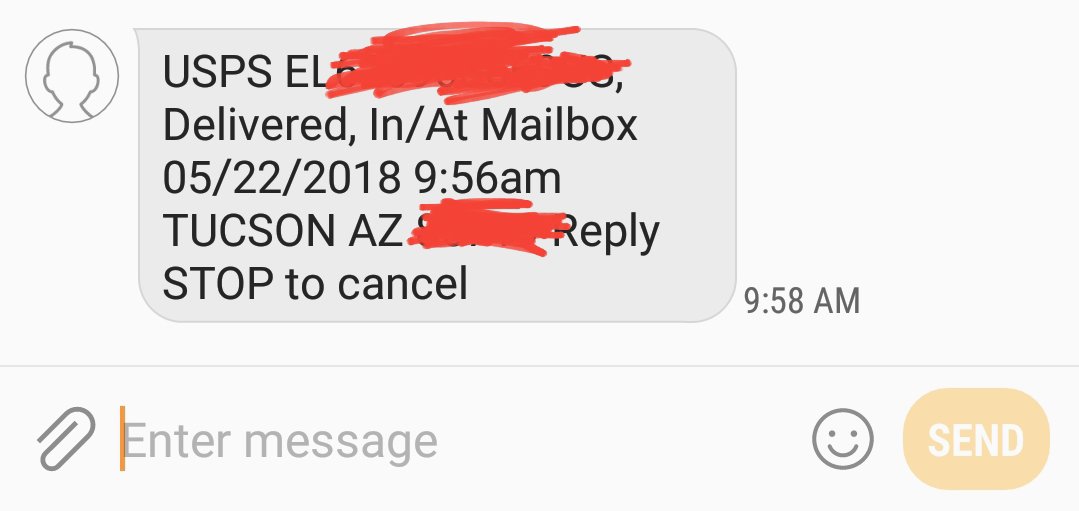 But well, finally, I didn't really expect it though. It's jus because I didn't have anything better to do. I just randomly refreshed the tracking page in my browser while waiting for iftar, and it was there! So, I was excited for it. I was still not sure if I got the visa, though. There was no notification about its status and stuff, so I kept the possibility of being rejected open till the end. I knew it was overnight shipping service, so I could expect to get it the next day but somehow I was anxious so I was still checking on it and even signed up for text notification. The next day at 9.58am, I got the text notification stating that the package has been delivered in my mailbox. I rushed outside to fetch it and it was there. The envelope. I rushed back in and opened it. I saw my passport. (Please bear with my style of telling this story. Thank you 😀 ) Then I carefully opened my passport and, voila, the Schengen visa was there. I was so happy T_T I felt like thanking each officer I met in the embassy, especially the gorgeous guy. Haha OMG, he's really gorgeous and nice. He looks intelligent and composed. I'm weak against such people T_T And btw, I hope nobody considers this harassment, because seriously, it's a compliment. Besides, I can't expect much; he's got a ring on his right ring finger already. Xixi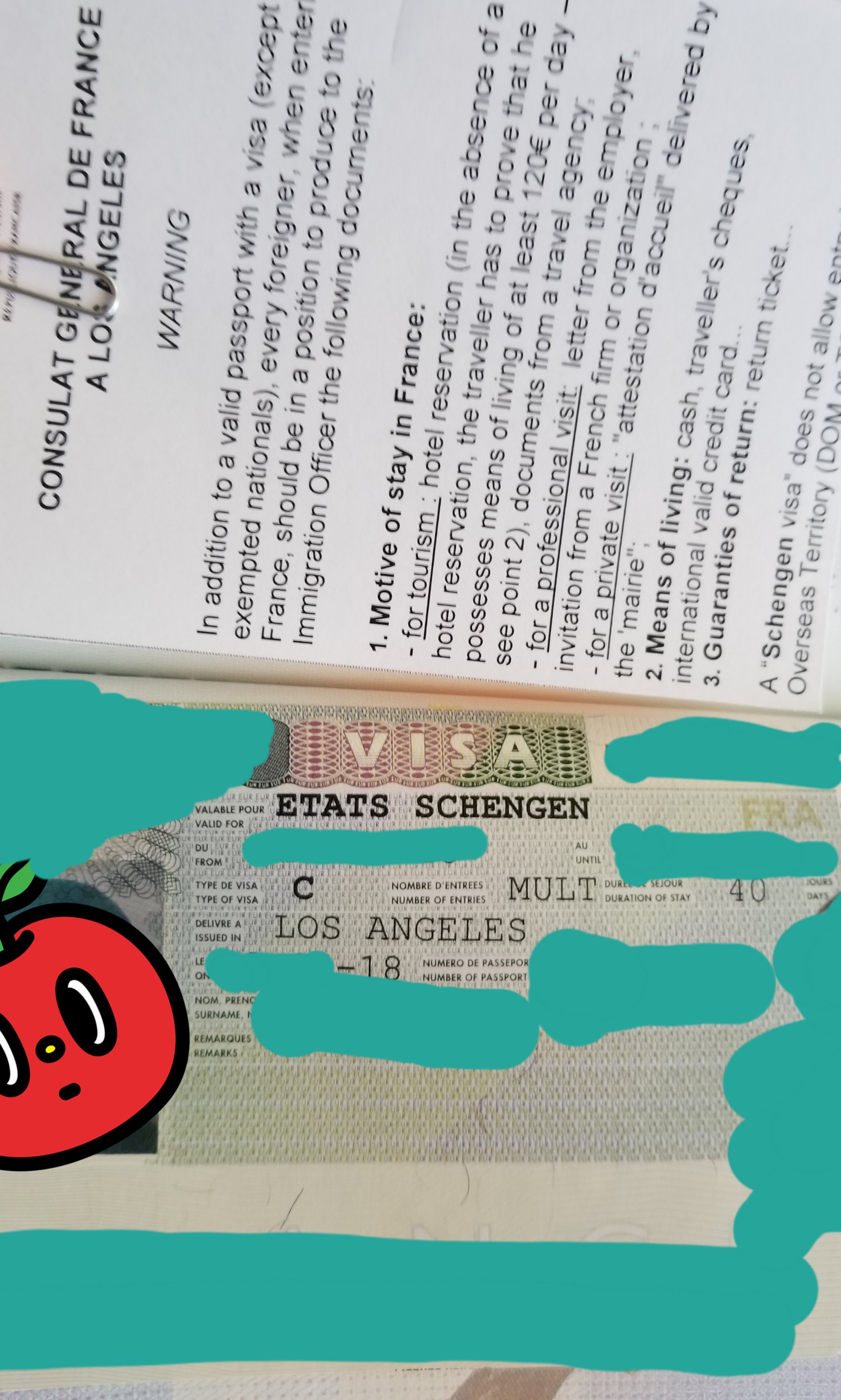 Well, alright, so this is the result of my application:
They gave me multi-entry visa with the duration of stay for 40 days, valid for 3 months starting the end of June till the end of September 2018.
They didn't use the photo that I submitted during my application. They used the photo they took when I came to the embassy. Fortunately, I didn't look that ugly. Haha
They attached a small flyer telling what I need to provide when entering France.
Here is the timeline of my application:
May 7, 2018: I finished the online application, i.e. I submitted the application I also emailed them about the appointment and stuff because it wasn't clear.
May 11, 2018: I got the reply from the embassy. I immediately booked an appointment for May 16, 2018.
May 16, 2018: I came to the appointment.
May 21, 2018: My passport was sent back to me.
May 22, 2016: I received my passport along with the Schengen visa.
In total: From the time I submitted my online application, it's about two weeks. From the time I came to the appointment, it's less than a week, so much faster than the UK visa application process (sorry, but I really must compare).
Here are some highlights and reviews:
The officers in the Consulate-General of France in Los Angeles were all nice, very very nice and professional. I'll give them all starts they want. (But not with the embassy in general for point 2).
The process was fast, the instructions were clear, except the followings:

Applicants were not immediately directed to the appointment booking page right after submitting the online application. It was a hassle because we have to manually find it and book they appointment.
They should've made it clear that for a foreign student under F1 visa in the states, a proof of enrollment and a transcript is required for the application.
They should've made the types of visa more distinct like whether it is a 3-month visa, 6-month visa, 1-year visa, etc. from the beginning so that when we applied, we weren't in the dark about the leghth of the visa that we would receive. If we knew from the beginning which visa we were applying, it was better. Applying for a short-stay visa without knowing how long the visa will be valid is not convenient especially if we want to be flexible with our travel. I understand that they just want to prevent people from staying illegally. Still, it's a pain in the ass. At this point, I really wish there were no countries so that it could be easier to travel the world.
They should've made it clear that the accommodation should include other accommodations in other countries.

Overall, my Schengen visa was the most expensive because even though the visa was only $73 (€60), considering the round-trip ticket from Tucson to Los Angeles, plus the extra printing in the embassy due to the unclear instructions/email, and the return envelope (overnight shipping), the total even exceeds the amount I spent to get the UK Visa. So yeah, Schengen visa is far more expensive for me.
In term of instructions and ease of progressing with the application including the notification, UK embassy wins. In term of speed, i.e. how long it takes to get the visa, French Embassy wins. However, in terms of both, Japanese Embassy wins since they are clear about the instructions and the requirements; they are also fast in processing the application. They were also flexible in that they didn't require the applicants to come to the embassy in person. So wonder no more why Japan is my number-1 country. It will always be, hopefully.
UK Embassy sends out a survey seeking to improve their service; French Embassy and Japanese Embassy haven't.
PS: I immediately canceled the rest of my hotel reservation while it's free because I want the dates to be flexible, right? I also canceled my appointment with the embassy on June 7, now that I've got the visa. All is well. I look forward to my travel this summer. Wish me luck 🙏🙇‍♀️🙏