I was scheduled to fly to Japan on May 28, 2018. It was still Ramadan, so the night before I still went to the mosque for Iftar and tarawih. I came back home around 11 and decided not to sleep (or rather, I couldn't sleep). I mean, it's almost always like that. Whenever I'd travel far, I'd feel nauseous. (Strangely, I don't feel nauseous at all when traveling. It's just before traveling 🙈). But well, I needed to iron some hijabs that I planned to pack and wear too. That's why. I tried to eat Suhoor but still nauseous. I even took my medicine (Promag); it didn't work. Then I just decided to shower and wash my hair. But by the time I finished it's already 2.40ish a.m. I've asked my friend to take me to the airport at 3a.m. because my flight was at 5.15am. I was still getting ready when they were calling me telling me that they've been in my parking lot. It's quite unusual, usually they're late. Haha But, well, it's not 3a.m. yet so I guess I just needed to speed up. Besides, I don't like having people wait for me. But, well, I was ready right at 3a.m. just as the appointed time, so I wasn't late, right? 😌🤗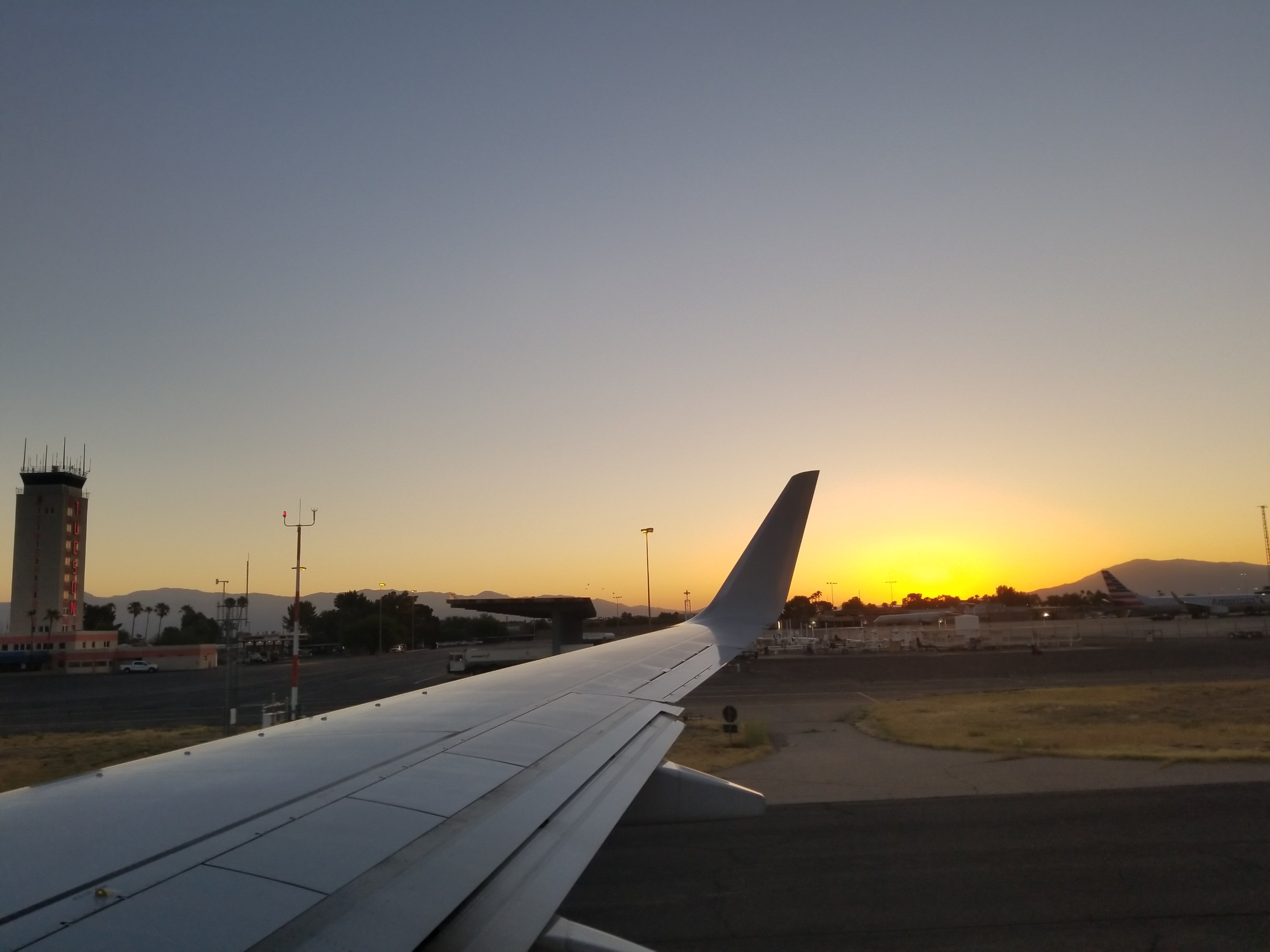 We arrived at the airport around 3.30ish a.m. There were already many people in line. The airline counter wasn't open yet. They, however, opened not long after we arrived. I stood in line and I checked in. I gave the lady my printed eticket and my passport. She asked if I lived in the States. I said I did. She asked for my residence ID. I gave her my instruction permit, which also functioned as a state ID. She asked me again if I lived here in AZ, USA and asked for my residence permit. I pointed to my I20 form, which I inserted in my passports. She didn't get it, but she talked to his friend. Then she gave me my boarding pass. Only one, the one from Tucson to Dallas FW, TX. Apparently, I must check in again later because it's a different airline. Well, that's fine.
I then took my dawn prayer there and bid my friends farewell. I went into the screening area. It was new. It wasn't there before, I mean, the location was different. Tucson International airport must have undergone some construction. But anyway, I guess that's one part of traveling by plane that I don't like: screening. I have to take out my laptop, my "body-cleaning" kit, etc. and afterwards I should repack them again. It really is a pain. But well, what can I do?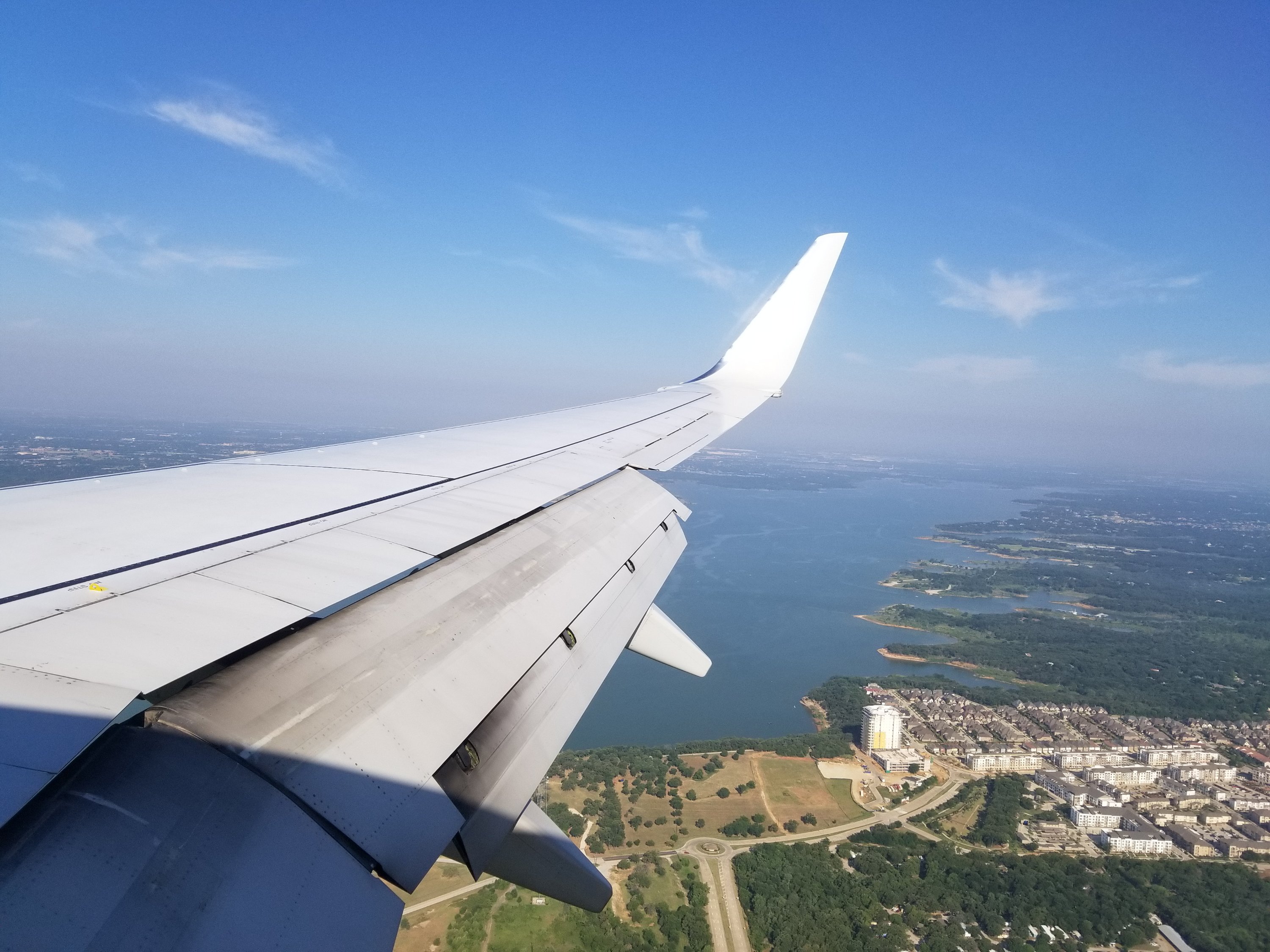 I flew to Dallas and arrived at around 9ish am. Apparently, TX is 2 hours ahead of Tucson, AZ. I directly took the skylink to Gate D, because that's where I should check in with JAL. I came to the counter and said I'd love to check in while presenting my passport and my eticket. The officer seemed to speak Japanese so I practiced Japanese a little with him 😁 Well, they noticed that I've requested Muslim meals, I was happy 😊 They asked me to come again to the counter later, when called, because my seats haven't been assigned. I asked if I could get window seats, but it seemed that I couldn't. Well, it was a discounted ticket, so I couldn't be picky. I was just happy as long as I was guaranteed a seat, anywhere 😁 And, oh, they gave my boarding passes including the one to fly to Manila the next day so I wouldn't need to check in again. They were really friendly and all smiley, I really love that. (Or maybe because I love Japan(ese), that's why 🙈🙈✌️)
When I was waiting to board, a girl said hi. She started telling me her unfortunate event. She said she was just 'cheated' when buying a ticket. She was flying to Vietnam to visit her family. She bought a ticket on a certain website (too bad I can't remember the site!) with a connection in Canada, but she couldn't fly because she needed a transit visa. She didn't tell her that she needed a visa, and she didn't know that she needed a visa because it's just a 5-hour transit and she didn't plan to go out of the airport. She asked for a refund but couldn't get one so she bought another ticket. Both tickets were above $1000 😱 I was sorry for her. But I don't know what I can do except listening to her story. She said she was happy to be able to tell me the story. She told me that she didn't have many friends. She said it's difficult for her to get American friends here in the states. She said maybe it's because her English was 'stupid'. (I felt sad because seriously I knew she tried her bests! And hey, at least she spoke another language! And I could still understand her. Too bad she studied in different state 😔). But then I was happy because she said that when she saw me, she felt like she could share her problems with me. She was glad to finally have someone who would listen to her story. I guess this is one of those times God's trying to remind me that my existence was not useless. I am happy that simply listening to her story can make her happy. I hope somehow she could get more money to replace her cheated money 🙏🙇‍♀️🙏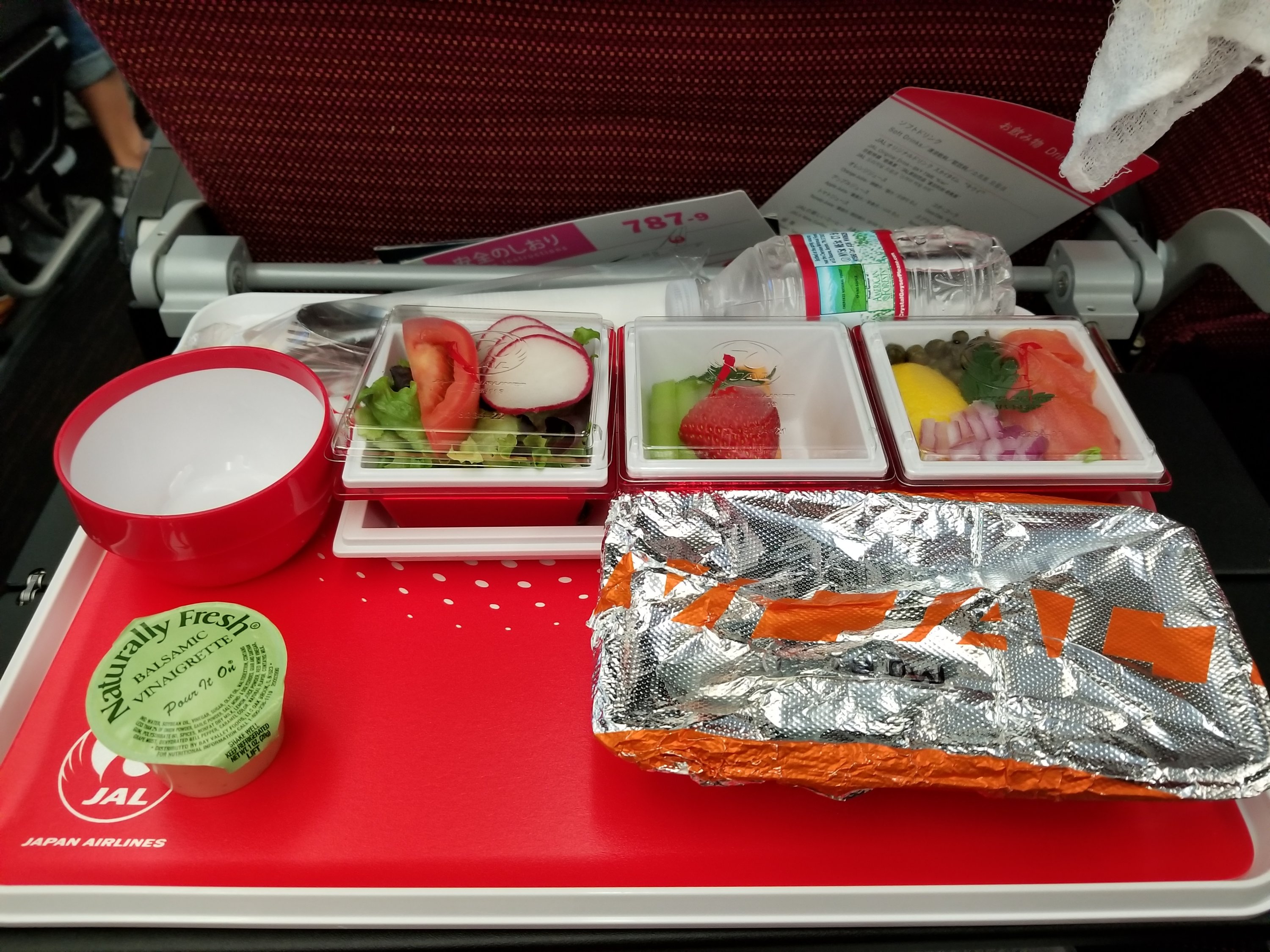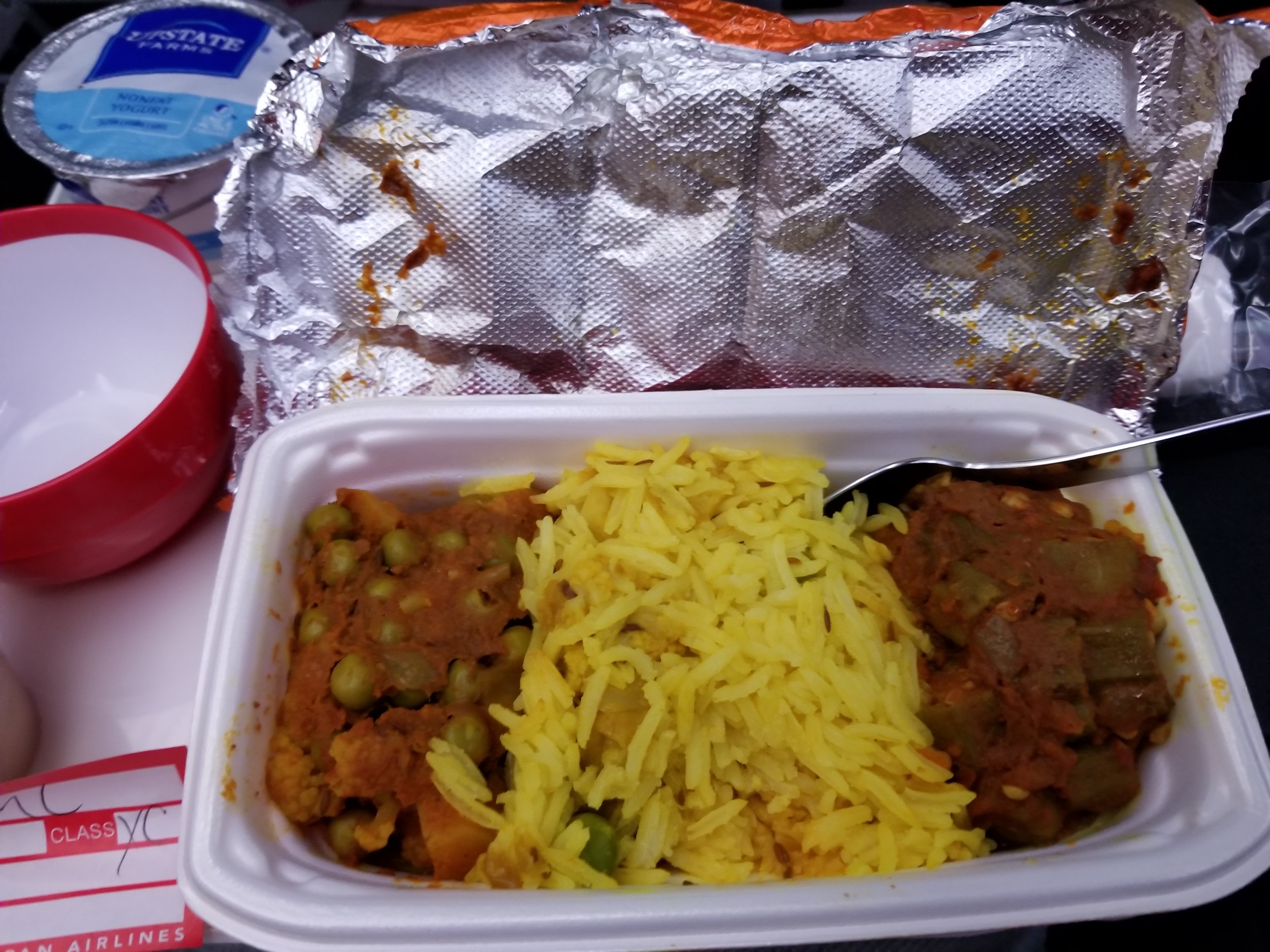 Anyway, on the plane, I was hesitating between continuing to fast or just to break it. I mean, it's Ramadan, and I'm a Muslim, so I didn't want to miss fasting 😔 But, well, I was traveling, right? So I could be exempt from fasting and just fast another day later after Ramadan. It's completely okay and allowed. Besides, there's this time-zone difference, so it's kinda difficult to decide how long I should fast or such. And, ugh, I have also requested Muslim meals, and they've prepared for me so it would be a waste it I didn't eat it, right? Gosh, why do I make this look complicated? 🙈😅✌️ It sounded like I was just making excuses. For some people, it would have been as simple as 'I want to eat, that's why I don't fast. It's allowed anyway.' But, well, I don't know why I always have to find some excuses to justify my actions. *Sigh 🙈✌️
But, well, apparently, the Muslim meals in their understanding was middle-eastern meals 😅 They looked somehow like the meals I ate at the iftar in the mosque in Tucson 😐 I guess people should learn Indonesian Muslim meals. That would be much better. And honestly, I wish I could have picked kid menu instead 🙈😅 I mean, on my left side sat a Japanese kid (with her Mom and big (little) brother). I kinda looked at her meal, and she got omelette. I mean, I would love an omelette! 😍 But, well, beggars can't be choosers. So, I guess I was just thankful that at least I didn't have to worry about whether or not my food was halal or not 😊
And, oh, actually I was kinda hoping to practice a little Japanese with my neighbor and the flight attendants. But I couldn't have the courage to start the conversation with the kid. And all I could say to the flight attendants was just "ありがとうございます" everytime they gave me something or clean the mess 🙈😅. I guess I was really a coward. Haha But I really want to appreciate them. I want them to feel something like, "Being a flight attendant is nice since we've got to meet nice people." Am I too much? Or do you think I'm being fake or trying to hard to impress? Well, I don't know. Some people might think I'm just being inferior and looking up too much to Japanese, maybe similar to those who feel inferior towards the whites (?). But I guess that's okay to look up to someone as long as you don't look down on others, right? 😊 (See? I'm really good at making excuses or defending myself 🙈😂🙈😅✌️🙏🙇‍♀️).
But, well, guess what? It's like a 12ish flight. I couldn't just sleep, right? There were some entertainment, too. And, oh, gosh, I was thrilled to find Takeru Sato's "The 8-Year Engagement" there! 😱😱😍😍❤️❤️ I mean, I'd been looking to watch it online but I couldn't get it. So I was really happy to finally able to watch it in my flight 😍 (Too bad Matsumoto Jun's Narragate movie wasn't available. And too bad that my Ikuta Toma's newest just-released-last-May-25 Yuuzai movie wasn't there as well. Of course! 🙊🙈😂😂✌️✌️) But, well, should I write a review? About the movie? It's touching. I love it. (Or maybe because I'm simply a crybaby or being oversensitive 🙈✌️).
But anyway, finally I arrived. The flight was on time. And actually I thought of asking the flight attendant if it's okay to keep any of the blanket, headphone, or the neck pillow 🙈🙈🙈 but I didn't. Haha Then, of course, I went straight trying to find the foreign currency exchange counter, locker rent, and the train. I'll write it in another post 😁✌️