First of all, this wasn't my first time transitting in Japan as most of my previous flights to or from USA always had a layover in Japan. However, this was my first time transitting and going out of the airport. I was so thrilled and excited. I've always wanted to travel around Japan. Well, I knew I wouldn't be able to go to many places in Japan because my transit was kind of limited; I didn't have all the time to explore because most of it was during night time and even though Tokyo, at least, never slept, I was informed that the public transportation did; i.e. it didn't operate from midnight till 5a.m. in the morning, so I didn't have too many options. Due to this reason, too, I was initially confused whether to stay at my friend's place or just slept in the airport or stayed somewhere near the airport. My friend was worried that if I stayed at her place during the night, I wouldn't be able to catch my morning flight the next day. I was worried, too, but I really wanted to leave Narita. I was also surprised to find that Narita wasn't open 24hours. Thus, even though technically I could spend a night there, it wouldn't be as comfortable (it would be kinda illegal). Thus, I browsed about how to get back to the airport early in the morning and managed to convince my friend that I wouldn't miss my flight so I could stay at her place. Plus, I didn't want to spend any more extra money for a hotel for that night. I knew there would be only few that I could do, but I was still excited. No matter what, I'd experience some of Japan first-hand, in person. I was happy.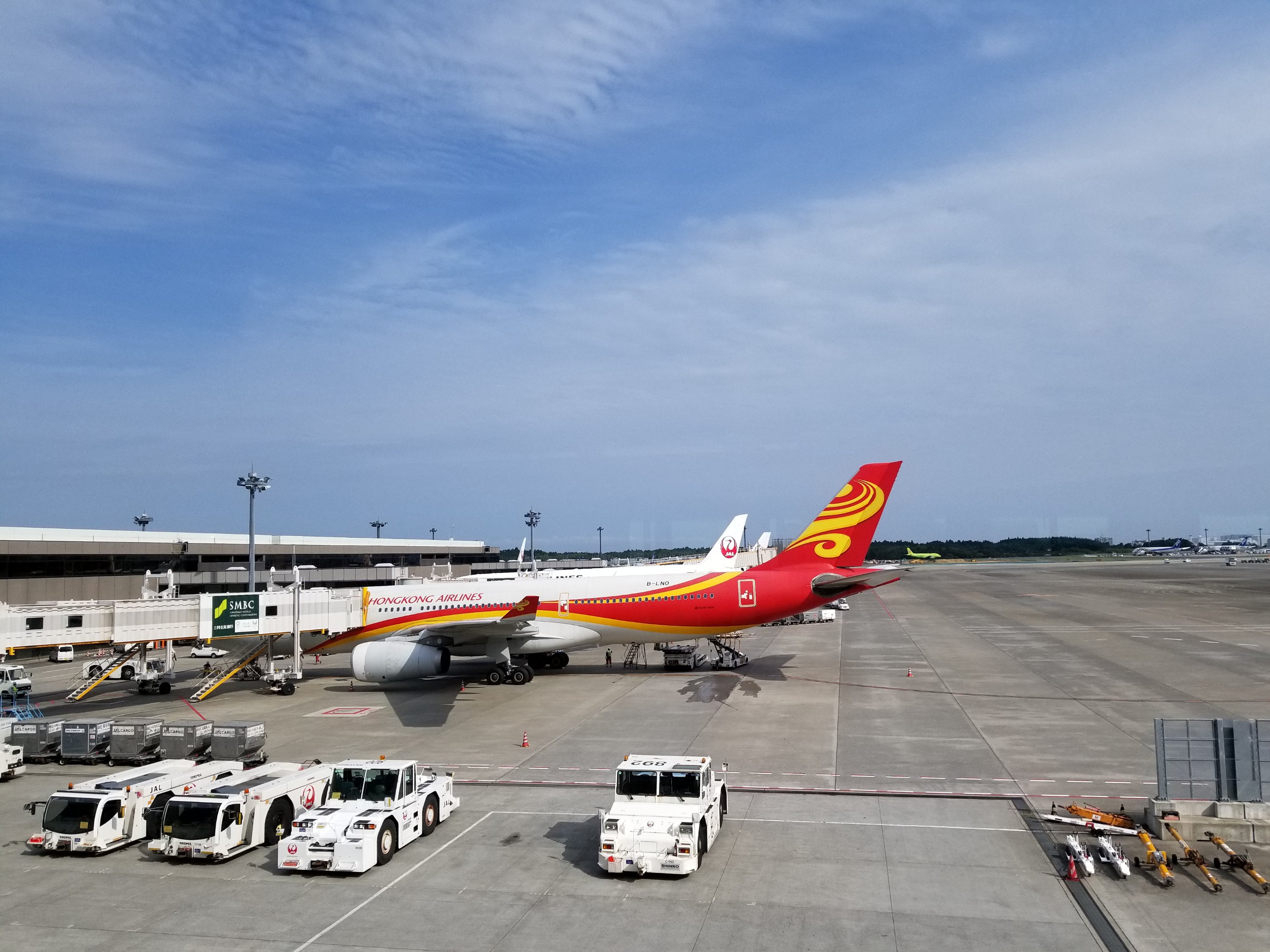 The first thing I did when I landed was of course turning off the Airplane Mode so I could use my phone normally. And Gosh, T-mobile roaming service was really great! It's almost as fast as I used it in the States! So I texted my friend and asked for her address to fill out the immigration form (they asked where you would stay in Japan, right?). I forgot to do this earlier, that's why. And thankfully my friend responded quickly. I also found that my friend proposed new activities or itinerary for us to do during my transit. Previously I proposed my own itinerary, but it wasn't much since I really didn't have anything specific to do. I thought it was just a transit. I could do literally any activity. Besides, I was just an ordinary girl, so I was fine going to the mainstream places where everybody went to when visiting Japan. I did mention, however, that I wanted to watch the newly-released "Yuzaai" movie of one of my favorite actors: Ikuta Toma. But of course if I couldn't, I would be fine, too because I wouldn't understand anyway since there wouldn't be any English subtitle. Haha (LoL, me) Then my friend suggested that we could walk around Odaiba, see the Rainbow Bridge, Gundam, Liberty-like statue, then break our fast (I wasn't fasting, though), watch Yuzaai movie, then go to her place for rest. It was hectic but I was excited. I told my friend, though, that she didn't have to accompany me watching the movie; she just needed to tell me how to get to her place after watching the movie. But then because she couldn't watch the movie with me and was worried that I'd get lost if we went to Odaiba because apparently it was a bit far fom her place, she then proposed to change the plan, with which I was fine. Like I said, I just wanted to set foot for real in Japan, so any place would do, any activity would do, as long as I got to see Japan with my own eyes.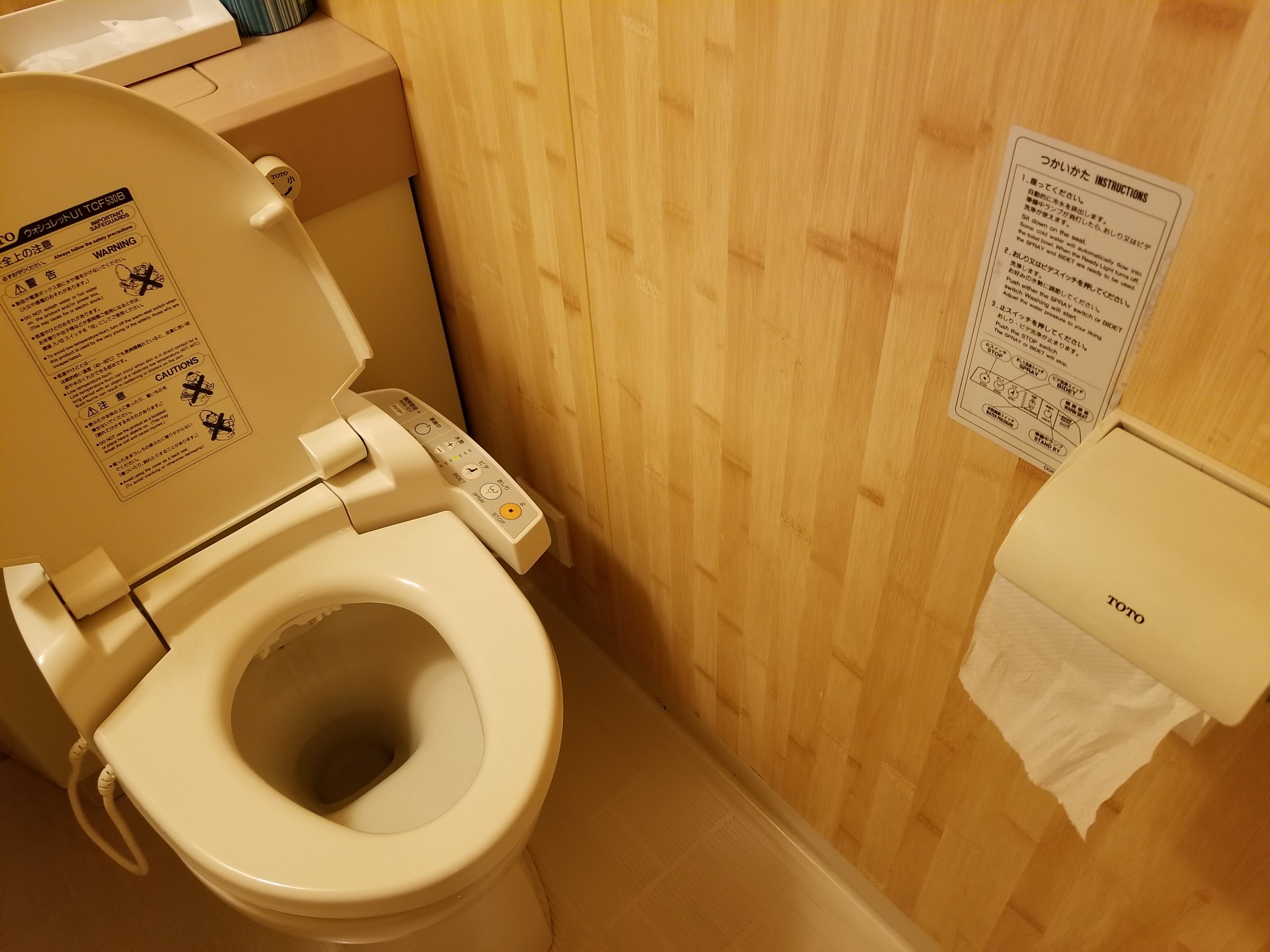 The next thing I did when I was already inside the airport was finding the toilet (for sure. Haha) I mean, I don't really like using the restroom during my flights because, as usual, I don't like having to rush thinking somebody's waiting for me to get out. Though it's the same with any public toilet, but at least I can take my time when washing my hand in the airport's restroom/toilet. And, I have known that toilet seat in Japan is "super" with a lot of buttons and functions, but I naively thought that they were only in the airport. Later when I stayed at my friend's apartment, I found that it wasn't the case. Apparently, all toilet seats in Japan were like that; i.e. having such buttons and functions, which is interesting and "sophisticated".
Then I went straight trying to find the foreign currency exchange counter but I learned that they were located after the immigration counters so I had to get my passport stamped and my documents checked first. When I was going to the immigration counter, one of ladies found that my final destination was actually Manila, Philippines and she got all excited because apparently, as she said it herself, she was "made there" but born somewhere else. She told me that I shouldn't worry because it was a nice place. I really love encountering these nice and friendly people. It makes me feel safe and welcome. Or, do I have a certain aura that makes people pity me or be nice to me? Haha (I'm being conceited. LoL) Right after that, I went straight to the custom counter just to declare that "No, I didn't bring anything unlawful/illegal" or stuff. (Not sure if I wrote this in my previous post or not, but the flight attendant gave me only one form, the arrival form, not the custom declaration form so I had to write it right there in the airport. Even the arrival form, I got it after consistently making sure if I needed one, because previously I wasn't given one even though I had said that I'd transit and leave the airport. I guess she might have misunderstood. Maybe she thought I would just transit and stay in the airport :/)
The immigration and custom parts weren't that hard. I just needed to show them my passport and submitted the immigration form and custom declaration forms. And since I've already got my boarding pass for my next flight, which I inserted in my passport, I also showed it to them. It was easy and quick. They didn't ask me many questions, they didn't even question my friend's address that I wrote as my intended place to say in Japan (unlike what I usually experience in other custom and immigration counters in the airport -_-). I've written any info they wanted in my forms anyway. I have already got the transit visa as well. So I was really happy with the service.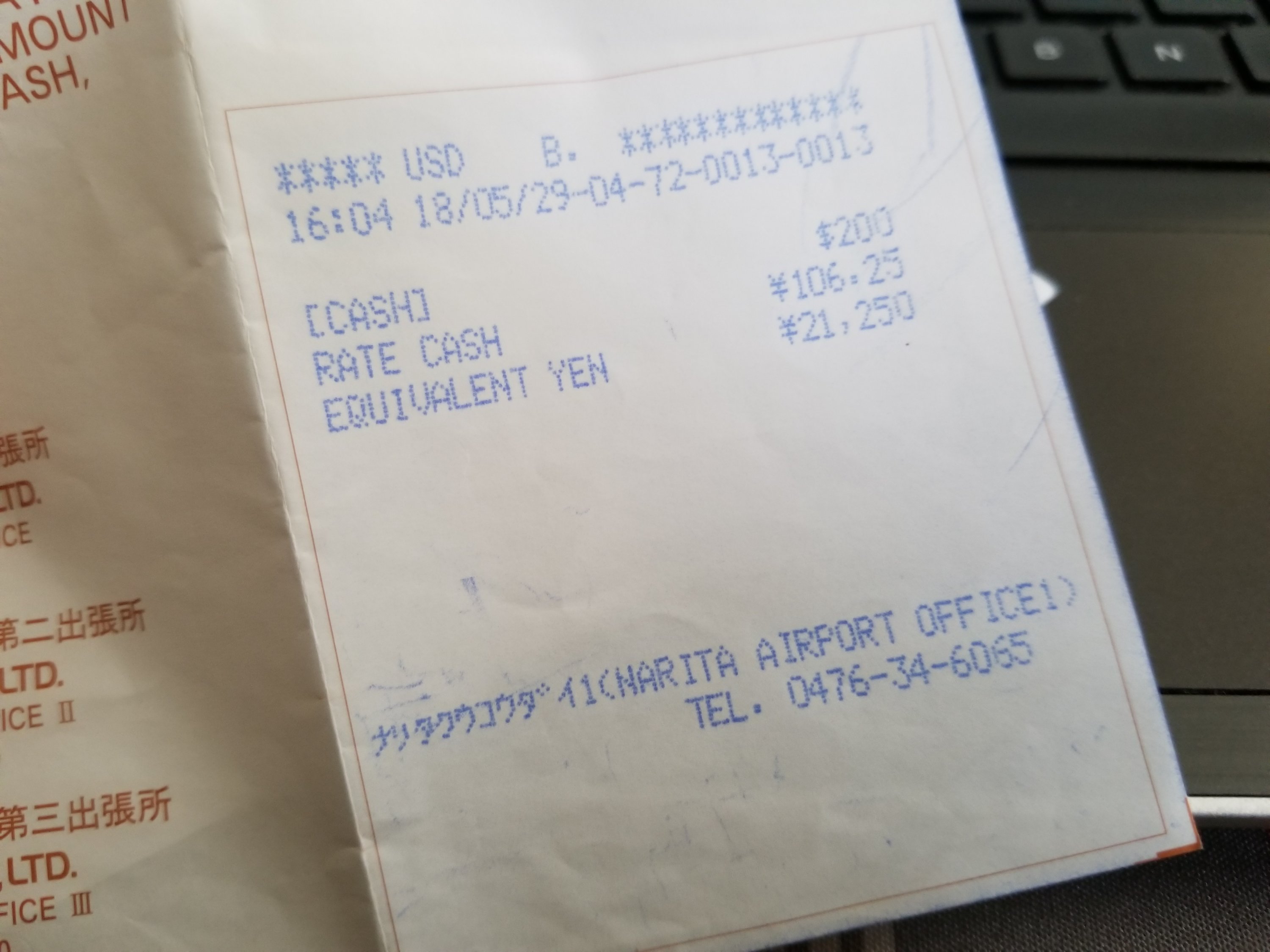 Then I went to find a foreign currency exchange counter because, as you might have known, I didn't have a single yen with me. There seemed to be some counters but I just took one that was the closest to where I went out of the custom and immigration counter. I brought 500 USD with me. I thought I would exchange half with Japanese yen and the other half with Phillipines Peso (PHP) there because I had no idea how it was in Philippines or if there was a foreign currency exchange counter in Manila's airport. (I hadn't browsed at that time). So I thought it would be safer for me to exchange all my money in Japan. But to my surprise, the counter lady told me that it's better for me to exchange the USD to PHP directly in Philippines because if I exchanged it in Japan, they would have to convert it twice, from USD to Yen then to PHP, for which I would receive less money. I was so touched. I mean, I didn't expect that. Normally people wouldn't care about the customer's money as long as they get lots of profit, right? But they were concerned about it. I was happy. I might have been biased but it made me love Japan and Japanese people even more. Thus, I decided to exchange only $200 with yen. I got 21,250 Yen.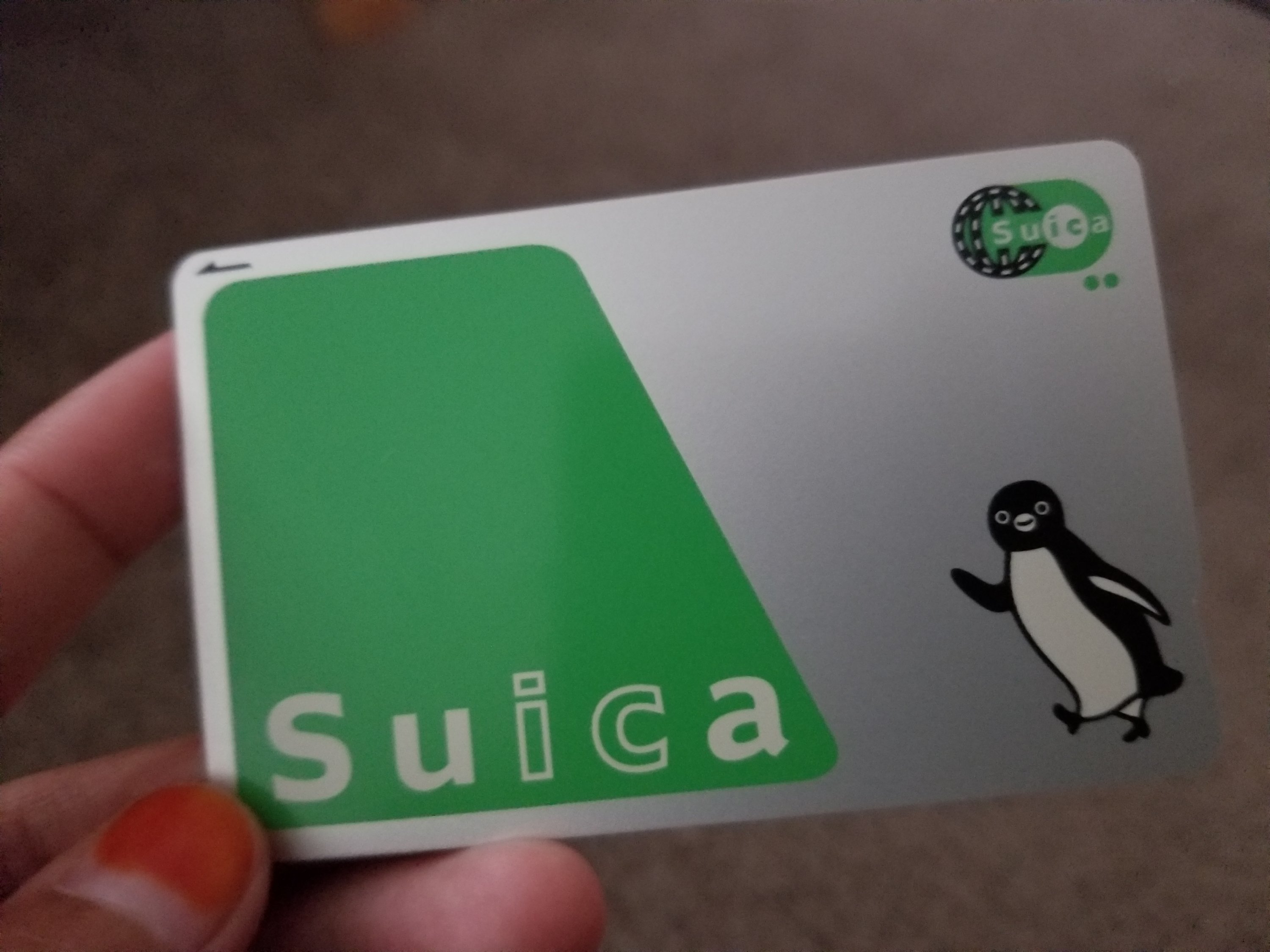 Then I went to buy Suica card. This was important because my friend who's been to Japan suggested that I buy either Pasmo or Suica to make it easier to go around Tokyo. The two are mostly interchangeable and can be used in vending machine too, not only for trains and buses. So I did that. I asked around about where I could get the Suica card. I chose Suica just because. It's really a spur of a moment where I thought the name was cooler than Pasmo. So, well, yeah, I know it's so lame of me. LoL But, well, at least I had a reason :p And, well, it wasn't that hard but wasn't easy either to find it. I went to the wrong nearby counter before finally directed to the right counter. But then it was all set. I got my Suica card. I planned to put 8000 yen in my Suica card because my friend suggested that I bought 6000 yen for me to travel from and to the airport, so I guessed I wanted an extra, just in case. But then the officer said that the maximum I could get there was only 5000 yen, so that was the amount I paid.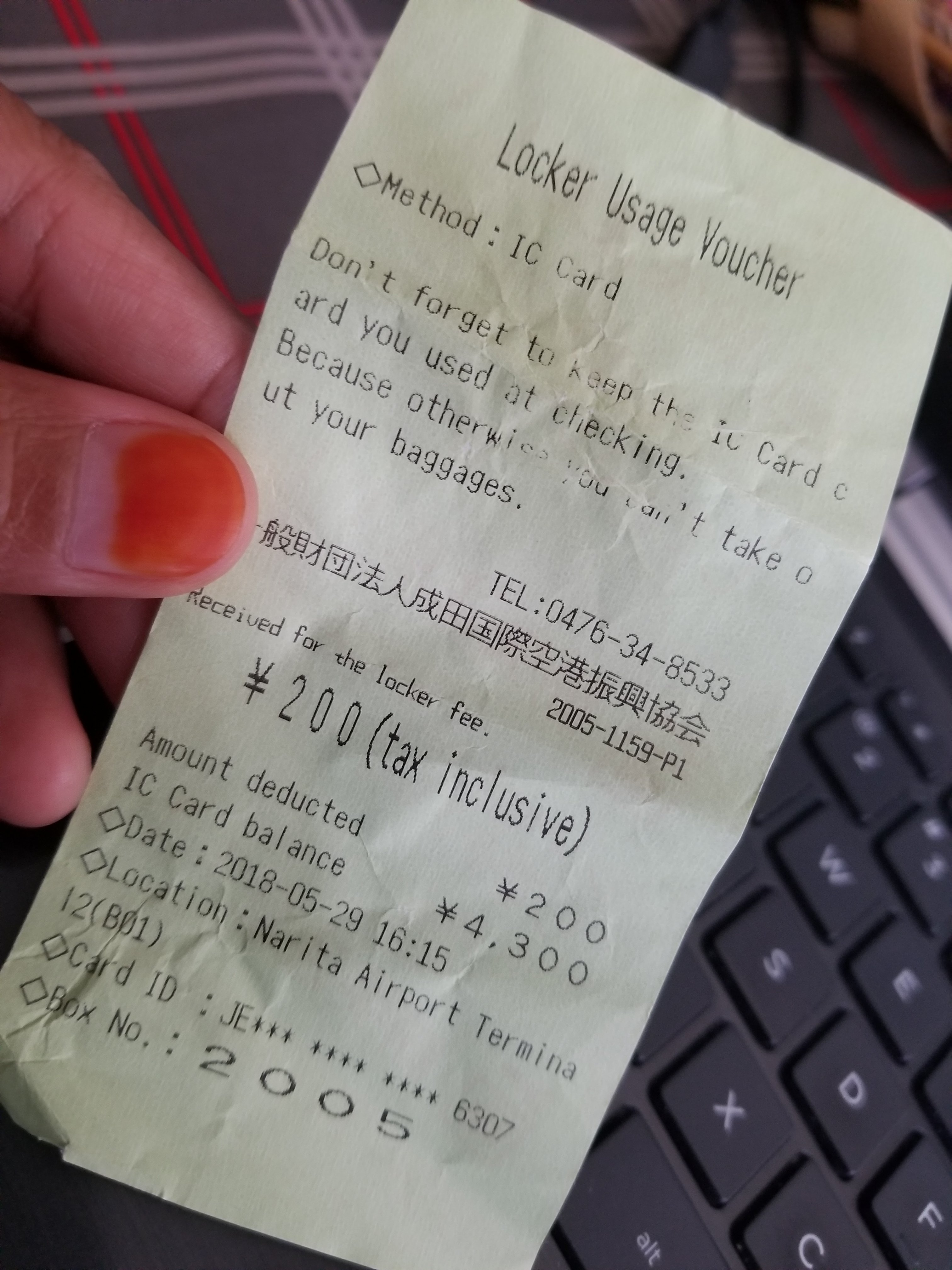 Afterwards, I went to look for the locker for rent because I wouldn't be going to my friend's place first to put my bags, but we would go straight strolling around the town before finally going to my friend's place to rest so of course I didn't want to bring my bulked – and heavy – backpack around. I had browsed about it, the locker rent. There were several types for different sizes of bags/suitcases with different fees. However, I had no idea where they were actually located inside the airport. I asked the information counter, the officer by the escalator, and finally a guy who seemed to be a security. Well, I might have been able to just use a map but at that moment I didn't have one and I didn't think of using it either. I thought asking the officers would be faster and clearer anyway. And, oh, in asking for these directions, I was of course exercising my little Japanese proudly. Haha But eventually I resorted to English if they didn't understand. LoL, me! I mean, a lot of people in the airport knew English, but I thought it would great if I just practiced the Japanese that I had learned so that I wouldn't lose it 😊 Then the security guy finally showed me where the locker was. He didn't just tell me where it was. He asked me to follow him so I could definitely find it. How nice! 😊 Then I just put my backpack inside one of the available small lockers and immediately used my Suica card for that. It wasn't difficult because there were visual instructions on the locker, available in both Japanese and English along with the pictures of the steps on how to rent the locker or retrive the bag from the locker. And by the way, I was charged 200 yen. It was my first use after paying 5000 yen for the Suica card, but the receipt showed that the remaining value was 4300 yen, so maybe the 500 yen was the price for the card.
Then I went straight to find my train to Tokyo to meet up with my friend as planned, but I guess I should write it in another post 😊