UPDATED: I added one more movie at the end because I just watched it and loved it! Please read 🙂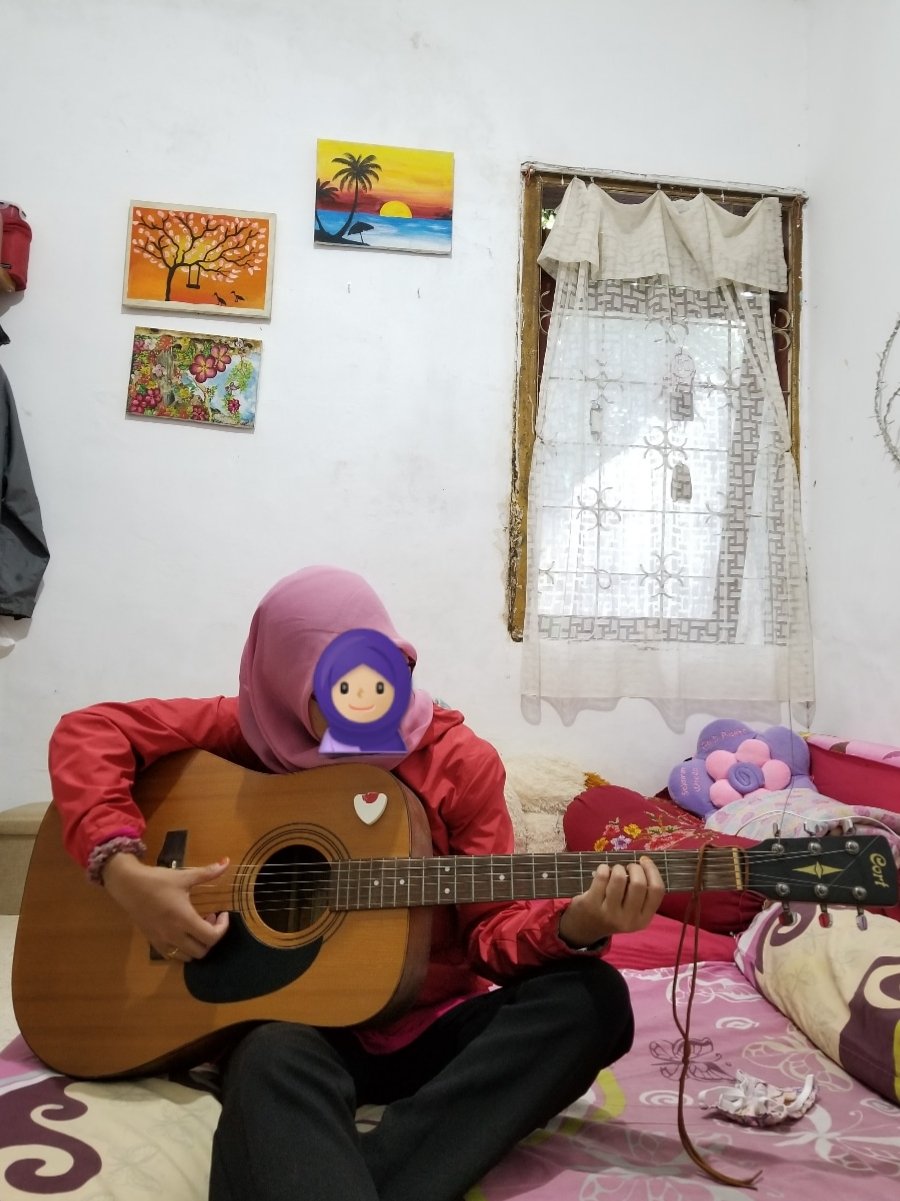 I love Japanese movies that have to do with music. What I mean by that is in which the stories revolve around music, e.g. the characters trying to form a band, the characters trying to be famous singers, the characters trying to play instruments, etc. Well, I don't know much about music, and I can't play any musical instruments (but I hope to be able to at least play guitar someday), so basically I can't judge the musical performances. However, you know I love singing, right? I love listening to good and nice songs. And, what I find amazing about Japanese music-themed movies is that, usually they cast someone who can sing, i.e. it really is the actors and actresses who play the characters that get to sing the songs. In other words, it's not like "lipsync", where the actors/actresses pretend they are singing in the movie when it's actually someone else who sings the songs. It's not like that. The one singing in the movie is really the actor playing that character, it's the same actor, and I really love it because it becomes somehow "unique" and "distinct" ^^
Alright, without further ado, let's go to the list of the movies with this theme 🙂
1. EVEN: Kimi ni Okuro Uta
It's about "body-switch", i.e. one is a famous musician, and the other is a member of an indie band trying to rise to fame. Somehow they ran into each other, an accident happened, and they switched bodies, except that one was in a coma and the other got lightly injured. The famous singer in the other body was then trying to convey his feelings to his girlfriend through the song he composed. He then performed it with the band, while his body and the soul of the vocalist that was in a coma. Basically they helped each other, I think. The band helped the famous singer (in their friend's body) to convey his feelings to his girlfriend. The famous singer helped the band to rise to fame. It's a nice story, by the way. Can't say much about the songs, though. Also, Sakurada Dori is here 🙂
2. Anonymous Noise
Summary: Three childhood friends (one girl and two boys) who loved music promised to be together again someday. The girl had to leave them for some reason when she was a kid and they promised they'd recognize her by her voice. Later during high school years, they finally met again. The boys somehow recognized her. One of them tried to make her join the band, the other tried to avoid both 'cause he felt guilty for selling his music for money, when he actually composed the song for the girl to sing. I might not be describing the story quite well, but it's a good movie, I think. I know because I still listen to the song occasionally to this day 🙂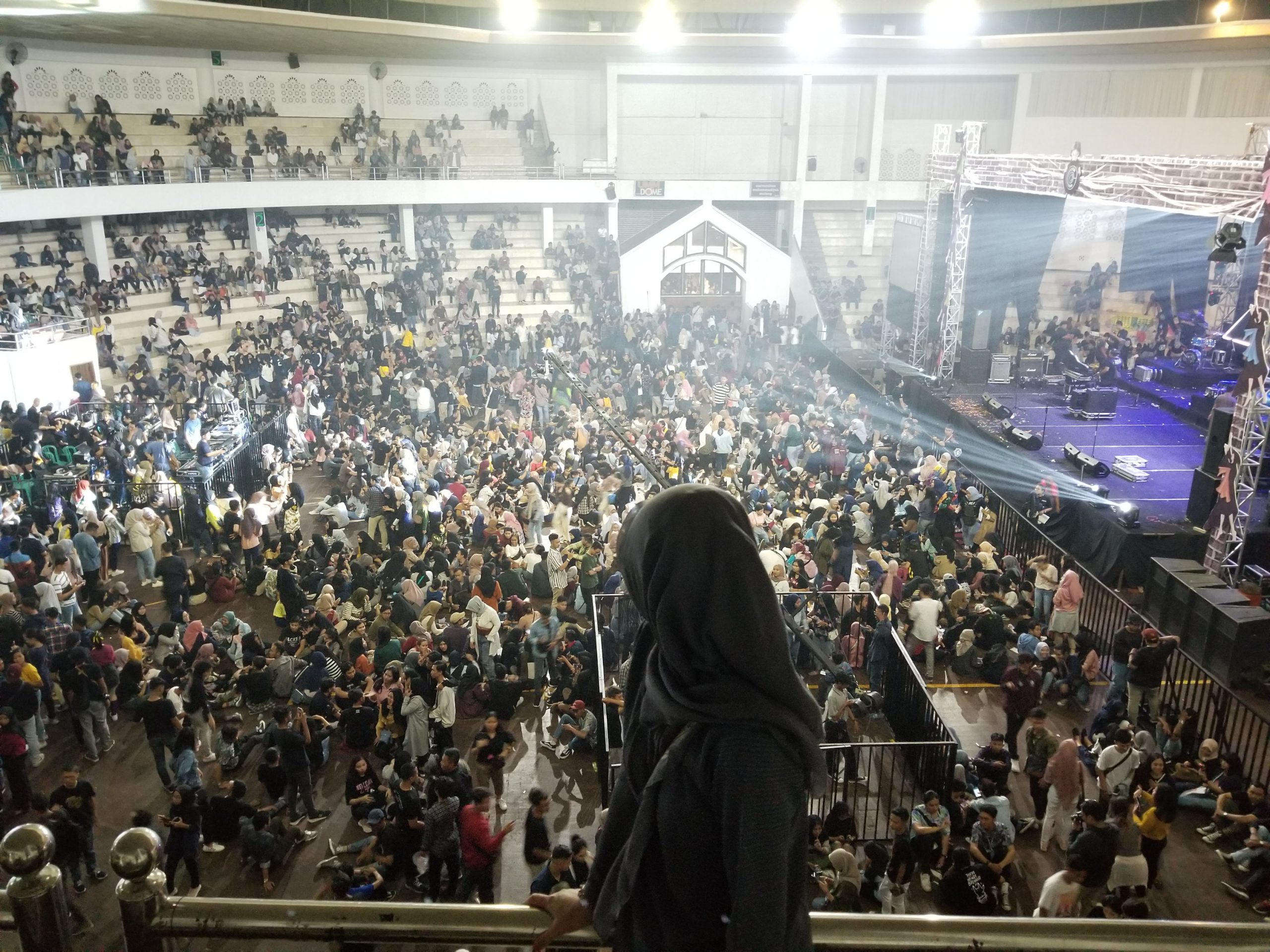 3. Sayonara Kuchibiru/Farewell Song
The songs in this movie are really great! Komatsu Nana and Kadowaki Mugi starred in this movie. And they did great! Super amazing! I heard they trained and learned to sing as well as play the guitar for this movie, and it really is not disappointing 'cause I really love their performance. If you don't mind, please check their songs. They released it under "HaruLeo" name, the characters they played in the movie.
But, okay, storywise, hmmm, I'm not sure where to start. LoL But, in summary: The two girls form a band and then Narita Ryo (the one playing the other character in this movie) acted as their manager, finding them jobs and places to perform their songs. They got popular and a lot of "demands" to perform, maybe like mini concerts? But of course conflicts happened, e.g. one of the girls fell for the guy, but the guy fell for the other girl, but the other girl, well, ugh, I don't want to give you spoilers :p
But it's really good, so I'd recommend this to watch if you somehow love movies with music themes 🙂
4. Kids on the Slope (Sakamichi no Apollon)
My baby, Chinen Yuri, is here. Oh. My. God! This is so funny, I mean, the fact that I watched this movie because I wanted to check other work of Nakagawa Taishi. Well, of course I loved Chinen too when I was watching this movie, but he wasn't the one I focused on 'cause I haven't fallen for him at that time. I was, in fact, impressed by Nakagawa's acting skills because he looks different from his other movies that I watched before. Yeah, I didn't really pay attention to Chinen (sorry, baby! I love you so much now, ok?) I mean, yes of course I noticed how gorgeous he was and all, but that's just it. So yeah, I guess love at the first sight is not really for me. Hoho
Ok, now storywise, hmm, I think it focuses on Jazz. The character portrayed by Chinen (Kaoru) played piano and the one portrayed by Nakagawa Taishi (Sentaro) played drums. Somehow love triangle happened, i.e. Kaoru fell for Ritsuko (portrayed by Komatsu Nana), who were best friends with Sentaro, but Sentaro had his own problems. Well, everyone had their own problems here. The movie basically started by Kaoru's present state, in which he became a doctor, and then the stories were the flashbacks to his high school days where he was striving to perform Jazz with Sentaro. Then it goes back to the present. It's a beautiful movie.
And Chinen is beautiful too! Gosh, he was already gorgeous when I watched this movie before I fell in love with him, but now he looks even more gorgeous after I fall in love with him. The power of love. Haha. And, well, do you know that he practiced playing piano by watching his instructor's hand movement 'cause he can't really read the notes? Gosh, he's a genius! He's amazing. I really love him. *I don't know much bout Jazz so I can't really how good or bad he was, but the fact that he's able to do it is, I think, really amazing. So if you're interested, please give it a watch 🙂
5. Midnight Sun (Taiyo no Uta)
I watched this movie a very long time ago. This is the movie that makes me love YUI's song: Good-bye Days, which is the ost of this movie. By the way, YUI was also the actress who starred in this movie. Summary: Kaoru (the character portrayed by YUI) was allergic to the sun so she couldn't expose herself to the sun, and hence only went out when it became dark and returned home before sunrise. She loved singing so she would play the guitar and sing in town. One day, he met a boy and somehow fell in love with each other. When the boy learned about her illness, she felt like giving up on their love and on her dream, especially because her illness was getting worse to a point she couldn't really play her guitar anymore. Somehow, the boy gave her some courage. It's a beautiful movie, with a good song. But yeah, sad 🙁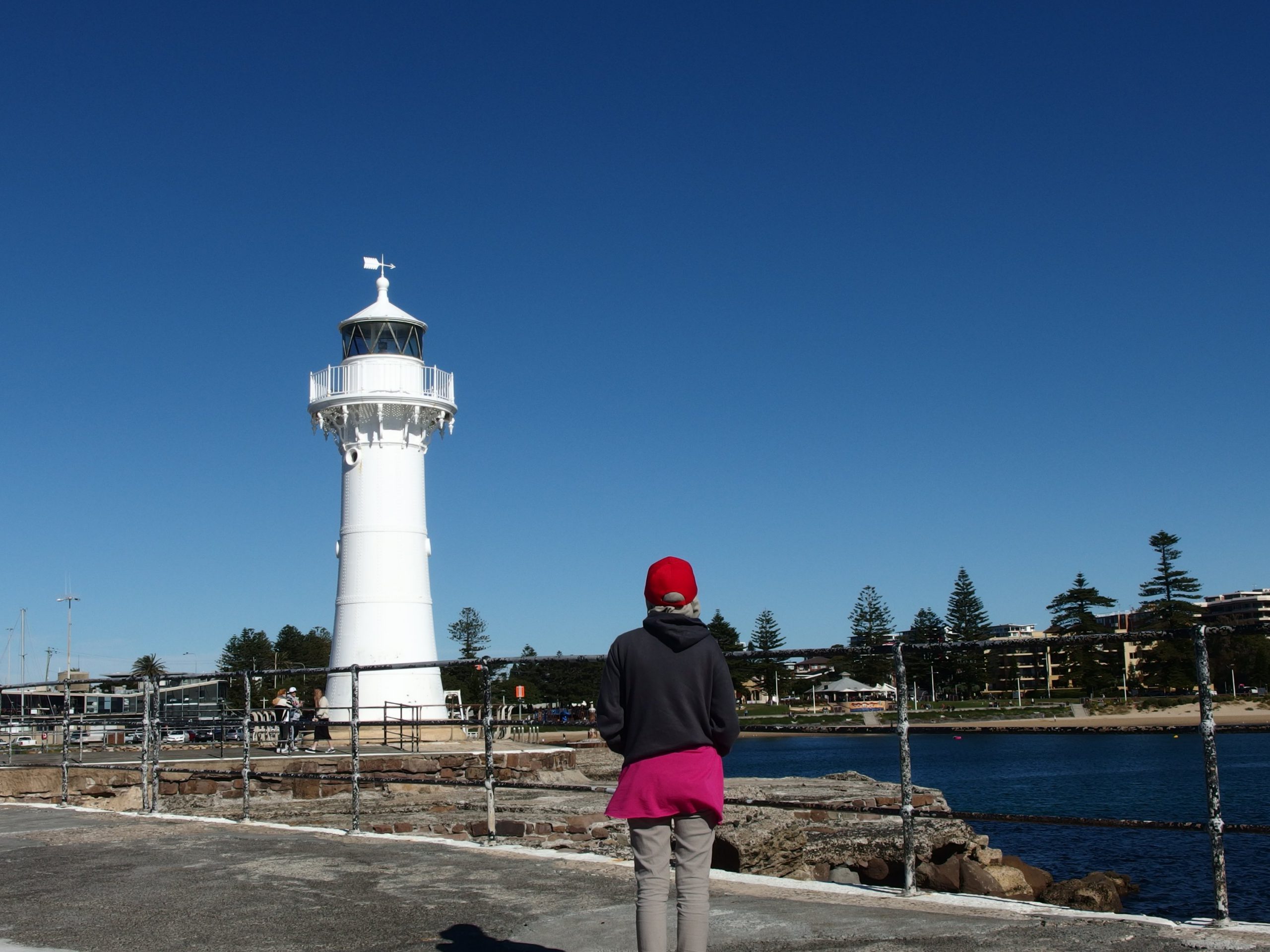 6. Your Lie in April
This one is a sad movie. Like, a very very sad movie, at least from what I read. I haven't watched it because I just couldn't find the right time to watch it. Also, the cast is not really my favorite. (I'm sorry, I love them, but I'm just trying to find myself an excuse to not still watch this because it's really really sad…). Well, the story revolves around high school students – and music, of course. One talented boy was about to give up on piano when he was actually a genius. One girl really wanted to play piano but she was sick she didn't have much time lfet. The girl pretended to like another boy, who was friends with the piano prodigy. And there was another girl too. The story was a bit complex, but it's sad as well as beautiful. (Why should sad and beautiful be put together?! Sigh) But, anyway, it's a good sad movie so if you like this kind of movie, you might want to watch it. Here are some comments that I could find under the ost on YouTube, just to show you "how sad" the movie is:
"When a boy truly loves a girl, that girl cheats on him :'( When a girl truly loves a boy, that boy cheats on her :'( BUT WHEN A BOY AND A GIRL TRULY LOVE EACH OTHER, FATE CHEATS THEM" – Sacha
"He wanted to die. She wanted to live. He lived for her. She died for him. Irony…" – Vishal Shrivastava
"He learned how to live from a girl who was going to die." – A Random Sheep
"She wanted to live.  He wanted to die. He's found someone to live for. And she's found someone to die for." – Nyarlathotep

7. Second Summer, Never See You Again
This movie involves time travel. Damn, I love time-travel-based movies! So, well, summary: The guy fell in love with a girl, with whom he formed a band. The girl was ill and about to die when he told her that he liked her but it seemed that she didn't like that he said it, so he felt some kind of regret for leaving the bad memory for her before she died. Somehow he unexpectedly came back to the past, to when he saw her for the first time. And he tried to do everything to prevent the same thing from happening, to make sure he wouldn't hurt the girl before she died. And that's what this movie is about. It's cute. I love the actor who portrayed the boy, actually 🙂
8. Little Love Song (Chiisana Koi no Uta)
This movie uses a lot of Mongol800's songs, so it's really great 'cause I love their songs. However, these songs were portrayed as the songs composed by high school students in Okinawa, where the US Army was based in Japan. The story revolves around them trying to compose and perform their songs, and their (seemingly forbidden and conflicting) friendship with the daughter of one of the American armies. But it's cute, and again, the songs are beautiful, so please give it a watch if you can 🙂
[NEW! UPDATE!]
9. Our 30 minutes Session [サヨナラまでの30分/Sayonara made no sanjuppun]
I just watched this movie and fell in love hard with one of the actors, so I really must put it here because I don't know when else I'll get to write about music-themed Japanese movies specifically like this.
Summary: A musician (Aki) died in an accident, and he left behind a cassette tape inside a recorder. A year later, the recorder was found by Sota, a guy of a very opposite personality/characteristics. When Sota played the cassette, somehow Aki swapped places with Sota but it lasted only for 30 minutes, until Sota played the cassette again. They somehow had a deal to help each other. Aki promised to help Sota with his job interviews, which he was awkward with and was not good at. In exchange, Sota lent Aki his body to help gather his ex band members and get close to his girlfriend again. He was trying to reform the band and realize his dream of playing in the music festival with them again like he was about to before he died.
My short review: This movie is really interesting. So just go watch it!
My unnecessary review that you don't need to read 'cause I'm just writing this only for myself 😂🙈✌: Oh. My. God. Mackenyu was in this movie. And you know what? I fell for him since the first time he appeared in this movie. I really have to write this down because this is kinda "historical" for me. You know how I actually kinda disliked Mackenyu because I thought he looked arrogant and you know how much I detest arrogant people, right? (But I've never hated him, okay? So don't get me wrong. It was just that I couldn't bring myself to be his fan before!) But gosh, Macken in this movie was really captivating. He's so cool I love him so much! So maybe this is the momentum I've been waiting for to finally able to love him? The vibes are really different. Macken in this movie really made my heart go kyun kyun. Doki doki. You name it! And it really made me see Macken in a whole different light. I mean, yes I knew his acting was not bad. Still, I didn't love him before. But now, man, love surely makes us see people differently, huh? Haha Well, it made me happy, though. I think I've written it somewhere before, I forgot which post, but, I love cool and good-looking people. And I often feel bad and guilty about it because I believe people deserve to be loved for more than just their looks, and I am not good looking myself either, so… But, well, maybe, the fact that Macken has been so good-looking since forever but I came to love him only now means good-looks aren't everything, right? It means being good-looking is not enough to steal my heart. It should really be a combination of various things, especially the characters. I love Macken's characters in this movie, which is why I love him. Damn, he's so cool. Or maybe it's about the timing. I've finally got the momentum to love Macken, which I didn't get before. So, well, maybe if I don't love you, I just haven't. (Though maybe I just don't. LoL) But, I mean, if someone hasn't loved you, maybe they just haven't, maybe they will. So hang in there 🙂
Other music-themed Japanese movies that I have reviewed are: The Liar and His Lover (Kanojo wa Uso o Aishisugiteru) (you can read it here), Kiseki: Ano hi no Sobito (you can read it here), 100th Love with You (you can read it here), and Ai Uta: My Promise to Nakuhito (you can read it here).
So that's all for today. I hope you love them 🙂