Honestly, I don't know why I am posting this here, not to mention it's the third time after Get to Know Me Part I and Get to Know Me Part II! (As if my other posts weren't about me! LoL) I mean, sometimes I do think something like, "Nobody wants to get to know me, so why bother telling people about me?" but then I remember that maybe I just want to be known, or rather, found? So I'm not sure if someone will actually be interested in reading considering that I am not an important or famous person. But, oh, well, who knows some people actually want to know the lives of ordinary people like me? Haha I'm being conceited, sorry. But here we go.
I copied this from my fan account (but of course I deleted my tweets there afterward). This time, the 1like 1answer comprises 40 questions. I got only 34 likes, but I'll answer all 40 questions here. LoL
1. Nickname: Well, you know how I love to be called. It's already obvious from my website name. But if you want to read more about it, you can read it here and here.
2. Height: 5'1″/155ish cm
3. Eye Color: Brownish black? Blackish brown? U know it's dark but not exactly black?
4. Hair Color: The same as my eyes, I think.
5. Siblings: I got 1 sister sibling, and 1 younger brother (not exactly my sibling, but boy, everyone loves n spoils him, and we really love him 💕❤💕)
6. Do you read a lot? Aside from my study materials, I read tweets and news a lot lately. Does it count? (I used to read a lot, though, especially novels. Now I read only fanfics/AU on Twitter and and One Piece manga, of course. LoL)
7. Crush: JUMP? My fav actors? Honestly I can't think of anyone I want to develop a romantic relationship in particular, but I really love my favorite people. But for the things and people I love, you can read it here.
8. Relationship status: No boyfriend, but I'm in a (toxic) relationship with my study. I don't want to do it, but I have to, but I've been lazing around so maybe I'm the toxic one.
9. Sexuality: I'm straight.
10. Obsession: JUMP? Jdramas/movies/anime? I don't know if I have any obsession right now. Like, I'm just glad that I keep on living and surviving. I feel like my energy is drained. I just want to get things done, finish my study, get a real job with better salary, travel more, etc. (Ah, but I think I'm obsessed with One Piece).
11. Favorite Store: Grocery stores, definitely. Like Fry's? (I love it because the grapes are usually cheaper there. LoL) And oriental/international store. They have more kinds of food that I like. And, oh, I miss checking Skechers shoes at Ross.
12. Biggest Fear: Becoming the kind of person that I hate, and dying before One Piece ends. (Yes, I really want to see it to the end).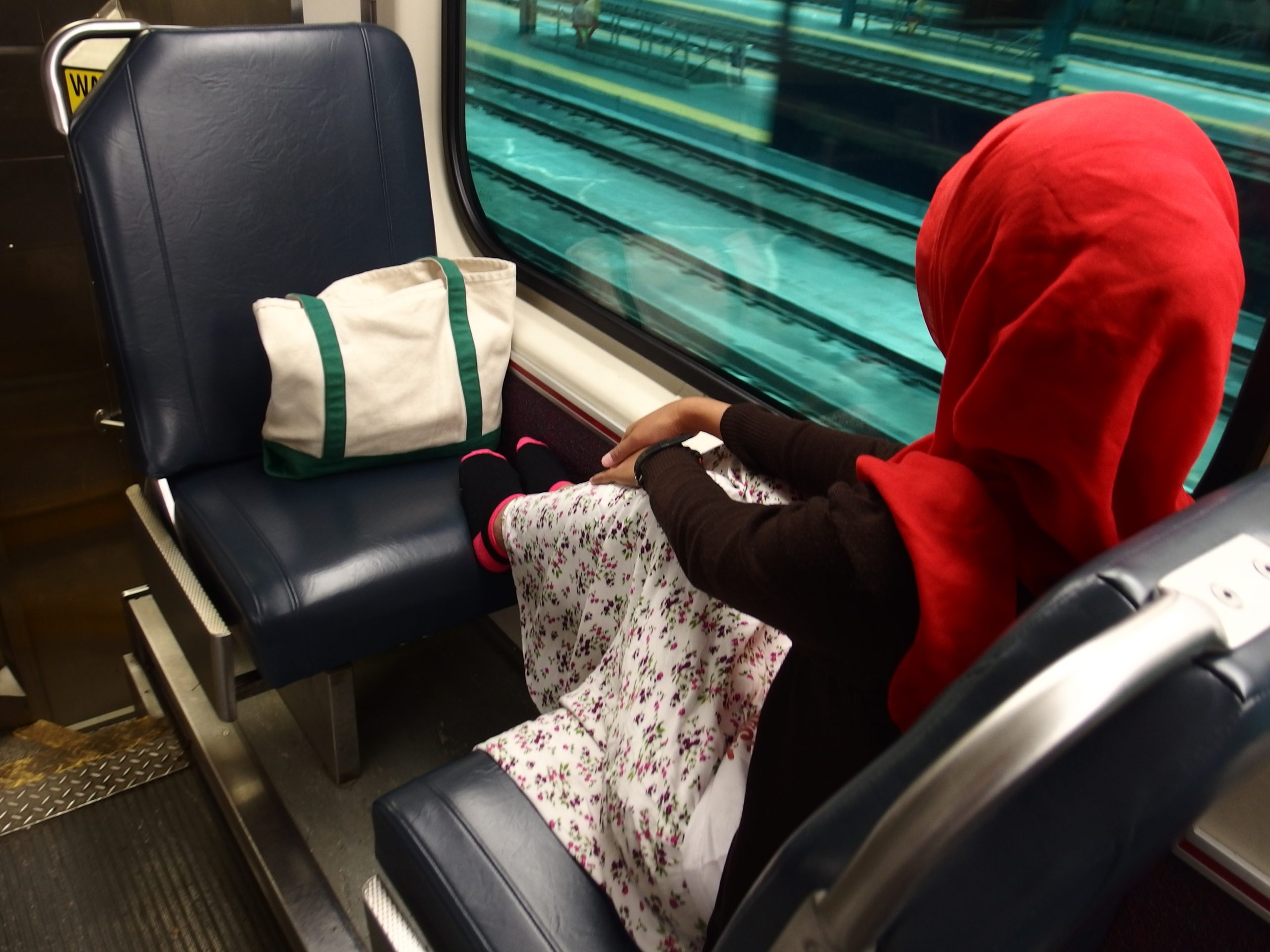 13. Cat or dog person? Cat, definitely. Speaking of which, our cat died again, when I was away again. I knew it when we had a phone call the other day. I really hope he was happy with us. I started thinking that maybe we're cursed to not be able to keep cats till they grow so old? I mean, it's only two years 🙁
14. Biggest celebrity crush (woman): Right now I'm so in love w/ Hamabe Minami 🙂
15. Biggest celebrity crush (man): I can't choose! But I treasure 知念 🙂
16. Idea of a perfect date: Traveling together/exploring nature. Or just at home, cooking, eating, watching movies, or just lazing around together.
17. Comfort characters: Sabo/Sanji One Piece, Choi Jin-Wook (from my most favorite Korean drama: Baby Faced Beauty!), Usami Hiroto (the boss from Survival Wedding), Yamada Taiyo (from これは経費で落ちません), Enomoto Kotaro, Atsushi Otani, Leo Valdez, Scathach.
18. Best friend(s): Hmm, I'm basically my very best friend (and biggest enemy too. LoL) I had a best friend but somehow it fell apart. But, in general, maybe I try to keep some distance from people, I'm afraid I'll get hurt, and I'm afraid I'll hurt them.
19. Last time you cried: I'm such a crybaby, so I really can't remember. Sometimes I watched a video on social media and cried. Sometimes I read a personal story there and I cry again. So maybe, last night? Hmm
20. Do you give second chances: It depends. Not always, but I think I do because "Every saint has a past, every sinner has a future" and "People can change for the better." And if I myself make a mistake, I want people to help me improve & to not abandon me letting me become worse, so to be fair, I should do the same to others, no? Also, I try to not judge people from their past, but I will ALWAYS remember what they did, 'cause if they claim to have changed for the better, then I should make sure they don't do what they did anymore, right? Besides, it's a second chance, not third, fourth, etc 😜 PS: If it's not obvious already, I definitely don't forgive people who don't apologize, let alone give them a second chance. Nope. PSS: After what happened, I think the second chance is really different from the first chance, like, I might still tolerate them but I just can't trust them the same anymore, because, well, "the scars are gonna heal but they're never gonna go away." PSSS: I drafted about this and would post it later, you can later read it here.
21. Favorite animal: Dragon. Damn, dragons are cool. (Not sure if this is because I was born in the year of dragon. LoL)
22. Favorite sport team(s): Juventus? Still can't believe I went to Turin… Also, Haikyuu's Karasuno. By the way, did I tell you I liked Juve simply because I felt it's similar to my name? When I was in high school, my male friends were crazy about soccer and they mentioned these clubs like AS Roma, Barca, MU, etc, and when they mentioned Juve, I was like, "Ok, I'd support this one." LoL Well, yeah, my reason was lame. Sorry.
23. Favorite color: I love all colors, my fav keeps changing, but I really can't love only one as my fav.
24. Favorite flower: Cactus? Not too hard to keep. LoL Beauty wise, I love Daisy! Cherry blossoms, tulips, gladiolus, primroses, etc.
25. Most important person: Me? JK. It's my fam esp my Mom (but I love my Dad, too!) On a serious note, though, I think we should be our most important person. If we lose ourselves, then we lose everything, right?
26. Are you a jealous person? Definitely. But I know too much jealousy and possessiveness is not good in a relationship. I think my jealousy would be something like, "Hey, I want your attention too" but am okay if they hang out with others (as long as they don't forget my share of attention. LoL) PS: I'm jealous when my friends are interacting with one another, but not with me.
27. Biggest wish: Finish my study by spring/summer next year and stay alive at least until One Piece ends. PLEASE, KAMI-SAMA, ONEGAI! PS: I'm serious about this.
28. Favorite Video Game: I don't really play video games so I don't know. I used to play Zombie Plant, does it count?
29. Favorite Band: Crude Play (the Japanese version, in which they have Miura Shohei Miura and Kubota Masataka). Also, GReeeeN, Sheila on 7, Simple Plan, etc.
30. Favorite song at the moment: Aside from JUMP's [Your Song], it's 糸. By the way, I actually sang this song on my Youtube. Haha I don't know why I got so confident about uploading it and embarrassing myself there. LoL
31. Any tattoos/piercings? Piercing for earrings. One in each ear.
32. Last person you texted: My Japanese learning partner, Chie-san. We've been exchanging texts for me to practice my Japanese and for her to practice her English. I even got her to watch my favorite Japanese drama and we talked about it 😀
33. Last message sent: See pic.

34. What do you love most about yourself? Hmm It's hard bcz I'm such a narcissistic person so I try to find any excuse to love and be content with myself even though I know I've got a lot to improve. So maybe that part? (But everything I love about myself is actually like a double-edged sword).
35. Favorite movie: I have too many so I can't pick only one 'cause there are a lot of movies with a really really good lesson, but for now idk why I remember PK. It's an Indian movie. Won't say much but it's really good, it gets u to "think." It's "funny", though, so yo'll laugh too.
36. Someone you miss: My younger self. My late grandma. My late childhood friend. Someone. (About this someone, I feel bad because I'm not sure if I miss them or I just miss the affection I imagine they had for me).
37. Where would you like to live? Anywhere with good food is ok. Where I currently live is ok, too. My hometown and where I used to work are okay too. I really don't know where I want to live specifically. I guess I'm more of someone who adjusts.
38. Lucky number: 3, 6, 7, 8. (Not my lucky numbers, just numbers that I like, so, well…) Note: I actually love 7 for a reason I can't explain. But then 3 and 6 are my birthday dates. And 8, I love its philosophy, i.e. how it's connected and doesn't have an end. So, I guess if I like the numbers then they'll bring some luck. Haha
39. Place(s) you want to visit: Kumamoto, Machu Picchu, Santorini, Teotihuacán, Vancouver, Suriname (I really want to speak Javanese with Surinamese people!), etc. A LOT!
40. Day or Night? Both.
Yup, that's all for today. Sorry for wasting your time with this insignificant post.